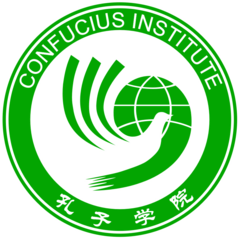 Our partnership with the Confucius Institute at Nottingham University has provided us with a 'once in a lifetime opportunity' - a chance for our students to visit China. The trip provides the prospect to develop both intercultural understanding and international links with a nation which will play an important part in all our futures.
The purpose of the study trip is to enable students to learn Mandarin within the target language environment and enhance their language ability especially in the areas of listening, speaking and reading. The study visit is also intended to inspire students by allowing them to experience a very different way of life and culture as well as sample the delights of authentic Chinese cuisine.
We are extremely grateful to Hanban, the Confucius Institute as well as the University of Fudan, who are responsible for the programme in China as well as their generosity in funding some of the cost of the trip.
During the visit, the students will be able to meet Chinese students of the same age, experience secondary-school life in China, exchange ideas about education with Chinese students, as well as explore the some of the many local sights.
On previous trips students have had the opportunity to explore the cities of Shanghai, Ningbo and Beijing and to experience the wonders of:-
The Shanghai Tower (currently the world's 2nd tallest building)
The Shanghai World Financial District
The Bund
Univeristy of Nottingham (Ningbo)
Dongquian Lake
Southern Song Dynasty Sculpture Museum
High Speed train journey from Ningbo to Beijing
Beijing Zoo including a visit to see their pandas
Bird's Nest Stadium
Tian'anmen Square
The Forbidden City
The Great Wall
Kung Fu Show
Silk Street Fake Market
The Lama Temple.
What better way is there to prepare students for a more global future?