Welcome to Bramcote College Sixth Form
At BC6F (Bramcote College Sixth Form) we pride ourselves on treating every student as an individual. At our core is the simple fact that 6th Form opens doors to the future and we are in the privileged position to be able to guide and support Year 12 and 13 students in recognising the doors that are for them and how to open them and step into their futures. We are a relatively small 6th Form which means students enjoy small classes and a very personalised approach throughout these two vital years. BC6F is a 6th Form where students are well known by their teachers, the pastoral team and the other students in the 6th Form and we believe that they thrive as a result of this.
We are a part of Bramcote College and the White Hills Park Trust and, while each year group is mostly made up of students who did their GCSEs at Bramcote College and Alderman White, we also welcome students from a number of other local secondary schools and further afield in Nottingham, Derby and even the wider world. The College can be found just off the A52 (close to Bramcote Leisure Centre), with excellent transport links to the centre of Nottingham and to Derby, as well as the local area.
We specialise in a full range of A Level subjects, while also offering some Level 3 applied courses to meet the learning needs and career aspirations of a variety of student profiles. We pride ourselves in being as inclusive as we can be in a small 6th Form and will always make time to discuss course choices and any adaptations that may be needed to help students achieve their goals.
We are exceptionally proud of the BC6F results. Over the past four years we have been in the top 25% of 6th Forms in Nottinghamshire.
Since 2018 our average grade has increased from a C- to a B, and the Summer of 2023 has seen another set of fantastic results:
We have doubled the amount of A* to A grades achieved since 2019, with over 25% grades being A* or A this year


Over 50% of grades achieved this year were A*, A or B grades


72% of all grades were A* to C


At least 90% of our students secured their first-choice destinations after BC6F


Successful destinations over recent years have included the University of Oxford, the University of Nottingham and Nottingham Trent University, Exeter, Loughborough, Liverpool, Warwick and Birmingham to name just a few


Students have gone on to study and train in a tremendous range of areas including Architecture, Politics and International Relations, Adult Nursing, Radiology, Medicine, Law, Maths, History and Ancient History, Geography, Primary Education, Policing, Occupational Health and Engineering


We maintain strong links with local and national apprenticeship schemes, too, with former students going on to accept places at Rolls Royce, Boots and the police.
We also recognise that a fully rounded student is not just a set of exam results and destinations, so enrichment is also a key focus for our students. While we offer an EPQ to all students which allows them to turn a passion or area of interest into half an A Level, and the Engineering Gold Award for our students aspiring to a career in Engineering, we also encourage our students to become part of the wider school community by supporting younger pupils in the school either as a mentor, a reading buddy, a sports leader or a subject ambassador sharing their love of a subject by talking about it or offering in class inspiration. The 6Th Form is also very much a part of the annual school musical production, whether it is on stage, behind scenes, or technical support. We are also keen to run a full variety of extra-curricular opportunities to suit the interests of each year group; this has ranged from running BSL classes to students coaching younger years' football and netball teams and setting up 6th Form teams too. We always welcome new ideas for activities!
We are proud of the commitment of our staff and students who work so hard to make BC6F such a fantastic place to be a part of.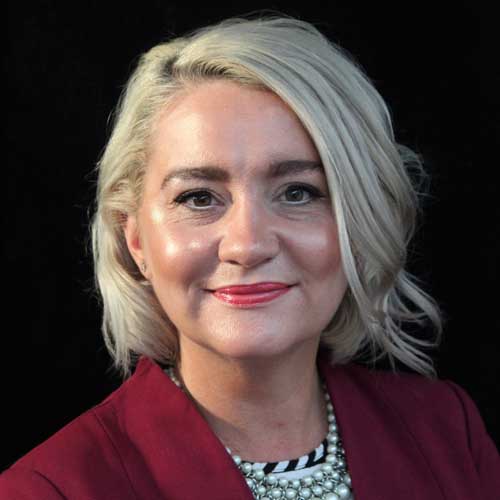 Mrs Faye Parker Dennis
Head of Sixth Form