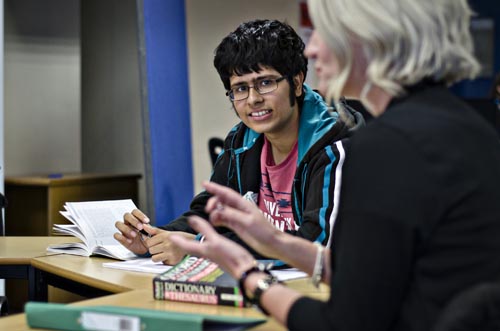 The College Tutor system is organised in such a way as to enable tutors to focus specifically upon the needs of individual students. It is a student-centered approach. The Tutor programme offers a mixture between group sessions and individual academic mentoring. Tutor groups are organised in separate Year 12 and Year 13 groups with, as far as possible, Tutors who have an input into the programmes of study of their tutees.

Role of the Tutor
To be primary contact point for students and have a key role in supporting their learning and personal development.
To carry out the Bramcote College tutorial programme designed to promote an active and independent approach to study.
To offer individual support to each student.
To provide a link and referral route to SLT.
To have responsibility for general oversight of the tutor groups.
To monitor, guide and counsel tutees in the academic, pastoral and welfare aspects of their development.
To encourage all students to engage widely with the College Enrichment programme.

Role of the Student
To accept a responsibility for their own learning.
To be positive and active about all aspects of their time at College, especially in their chosen subjects.
To develop core skills and effective planning and organisation.
To set themselves realistic learning and personal targets across all of their subjects in consultation with their tutor.
To think through their own progress and identify areas of strengths and weaknesses and develop appropriate strategies.
To research their career needs / university choices and discuss these with their Tutor.
To engage widely with enrichment.