The definition of British Values was set out in the 2011 Government Prevent Strategy. Due to recent events, these core values were reinforced in September 2014.
The Department for Education sets out five clear strands in their definition of British Values and Bramcote College / The White Hills Park Trust wholeheartedly agrees with these:
Democracy
The Rule of Law
Individual Liberty
Mutual respect
Tolerance
Many of these values fit explicitly into our opost-16 Tutor programme and the issues regularly discussed in lessons. All staff at Bramcote College are responsible for identifying and delivering British Values through their everyday contact with students alongside our Federation values 'INSPIRE'. Our Trust Values are inextricably linked to British Values:
Integrity
Nurture
Success
Perseverance
Innovation
Responsibility
Engagement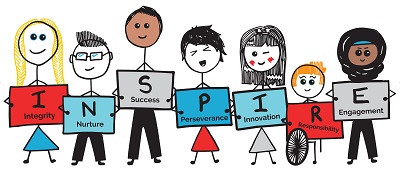 Our curriculum is mapped across the whole Trust and audits are currently being carried out to ensure all the elements of British Values are covered in a wide variety of lessons.